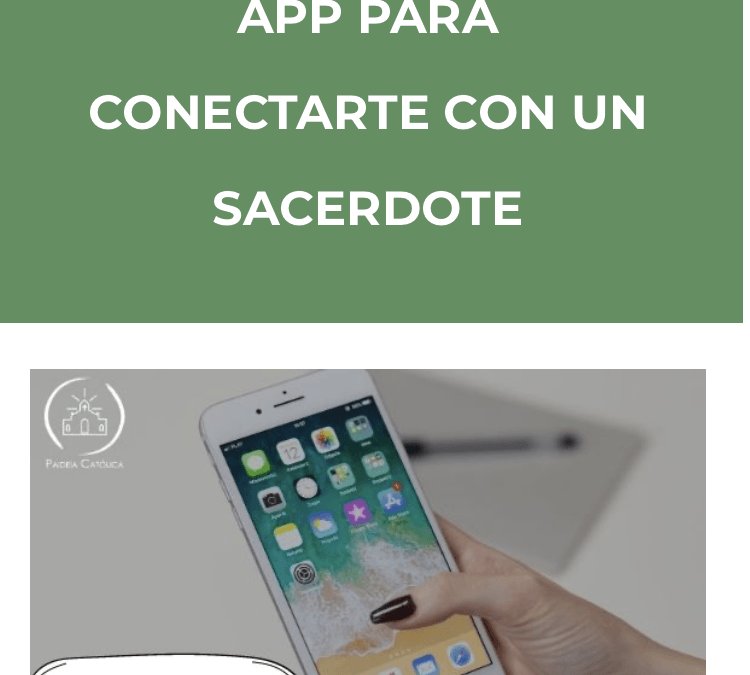 We have recently learned through Ciro Duarte, a new tool of evangelization and spiritual accompaniment that will help you in your growth, as it will allow you to connect with a priest, diocesan or religious, 24 hours a day, 7 days a week. If you are going through any problem or difficulty, you want them to pray for you or even if you have any doubts about your faith you can connect with a priest, religious or religious; that he will be willing to help you.
AMEN is a Catholic app, currently a trend in the world, which was born more than 4 years ago. It was created to serve as a bridge between parishioners / laity and priests and religious. People who for some reason do not know, cannot or do not know how to speak with a priest or religious of consecrated life today can do so thanks to AMEN. And there are many who could use it, Catholics, the timid, those who are in doubt, fearful, in a situation of pandemic or confinement, people on vacation, outside their cities, immigrants in countries with languages ​​other than their mother tongue, persecuted Christians, disabled or with mobility difficulties, among others. With AMEN people will be able to have spiritual help, advice, express themselves, vent, ask for prayer, clarify doubts, manifest their religious vocation, etc.
During confinement and in these moments of pandemic, it is key and vital to accompany people who find themselves in anguish, fear, alone, at home, without the possibility of going out, going to Church, etc. Knowing that even if you cannot go to Mass, there is a father or a consecrated religious on the other side (within the click of a button) who can listen to you, advise you, give a word of encouragement, is a blessing.
AMEN is the only application in the world to contact diocesan and consecrated religious and is available on Android and iOS. It is Free and is available in 5 languages, Spanish, English, Portuguese, French and Italian. It works with the option to write anonymously, and best of all, it works with geolocation. In other words, the closest priest or religious of consecrated life will respond. Additionally, geolocation also works when parents share reflections of the day and "parish information", among others.
The goal is online counseling for spiritual help and the added value is that it has support tools such as the gospel of the day, saint of the day, hundreds of prayers, positive messages and reflection sent by priests, comments to the readings and a church finder module. This last module is collaborative, that is, everyone can add and edit the information of the churches.
It currently has more than 100,000 downloads, 8,000 spiritual supports and about 1,000 registered priests and consecrated religious. They are working on the next update that will bring more functionalities and the availability to do it online (web version). The spiritual support module will be strengthened by including the possibility of exchanging audios and images.